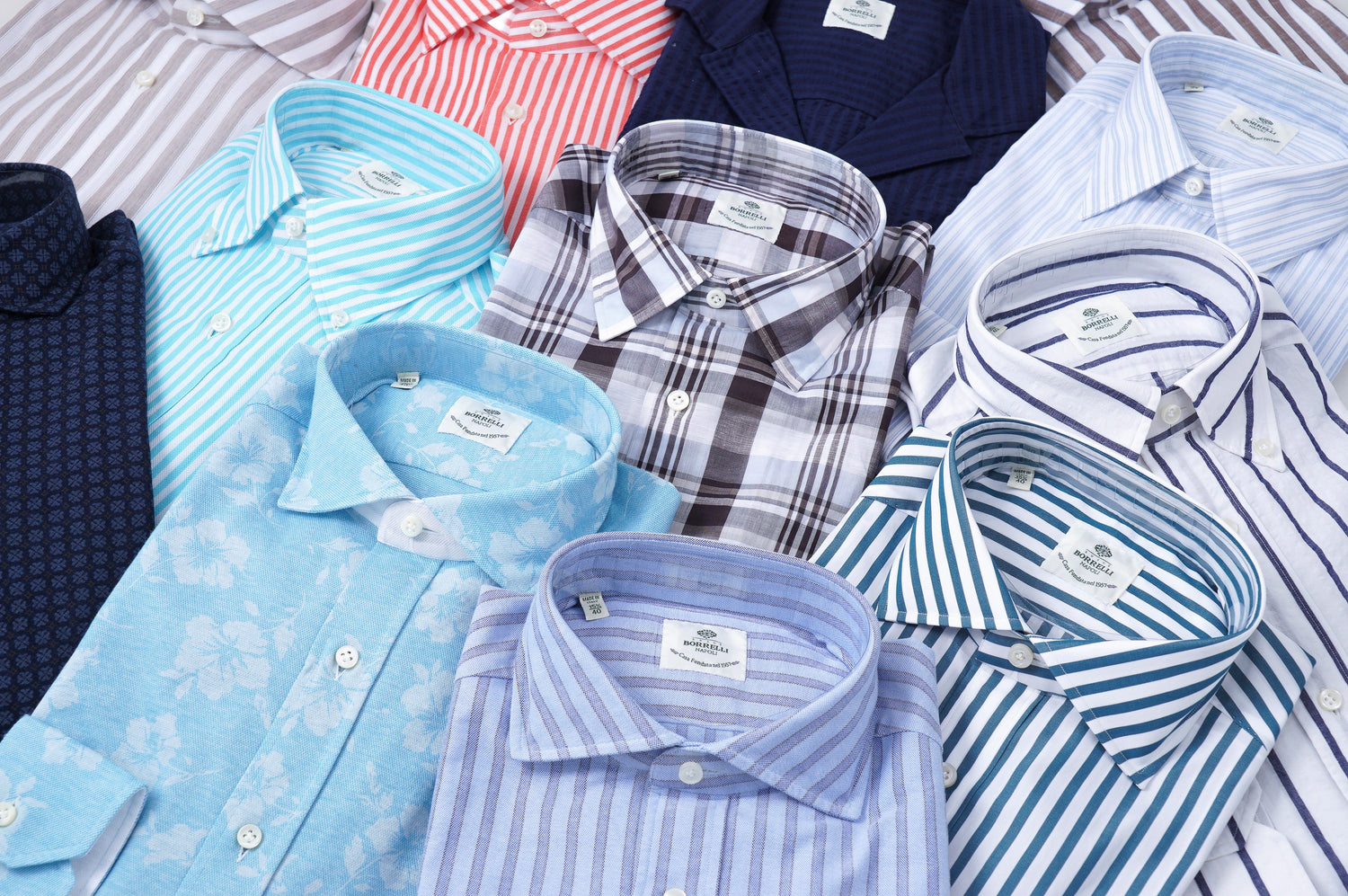 Luigi Borrelli Napoli
Inventor of the signature Neapolitan dress shirt, Luigi Borrelli pairs clean lines with traditional craftsmanship - the armhole, collar, and yoke are all sewn by hand.
Shop Borrelli
Isaia Napoli
Punches of Mediterranean sea and sky underscore Isaia's deep and decadent house-made fabrics. With fits for all, polished informality is the look: easy-wearing soft construction, emphasis on mix-and-match hand-tailoring, and an air of elegant nonchalance in pattern, color, and texture.
Shop Isaia
About Us
Top Shelf was established in 2003 with the goal of offering an ever-changing selection of clothing, shoes, and accessories at significantly discounted prices.
Learn More